CLINTON COUNTY, Mo. — A Kansas City man has pleaded not guilty and has a confined docket hearing scheduled next week.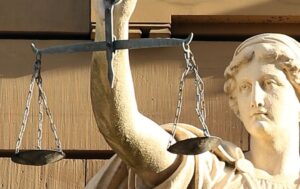 Deputies were called to a residence in Trimble on September 26 on reports of a disturbance with a firearm. Peter Benson was reported by the victim as the suspect that arrived at the residence, became intoxicated and caused a disturbance.
Benson allegedly assaulted and threatened to shoot the victim and the two dogs present, before stealing multiple electronic devices and the victims keys and fleeing.
The hearing is set for 1:30 p.m. Aug. 18.