KANSAS CITY, Mo.– A Kansas City man has been arrested Thursday on five felony charges.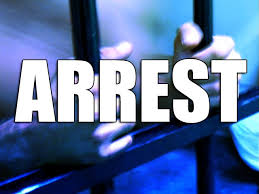 Anthony Contreras, 38, was taken into custody for resisting arrest by fleeing, resisting with arrest for a felony, receiving stolen property, unlawful possession of a firearm, endangering the welfare of a child, and driving while suspended.
A cash-only bond has been set for Contreras at $100,000. Court dates have not yet been set.