KANSAS CITY, Mo.—According to a press release from Tammy Dickinson, United States Attorney for the Western District of Missouri, the owner of a Kansas City restaurant pleaded guilty in federal court today to filing a false tax return as part of a tax evasion scheme to avoid paying more than $566,000 in taxes.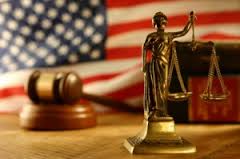 Roger Geisler, 67, of Lenexa, Kan., has owned and operated two restaurants in Kansas City, Domo Sushi bar and Grill in the Brookside area and Matsu Japanese Restaurant (from 1980 to 2010) in the Westport area.
Geisler admitted that, for tax years 2007, 2008 and 2009, he signed and submitted corporate returns for his company, Lee's Pacific Foods, that under reported his restaurants' gross receipts. The total unreported income for those tax years totaled $2,297,013.
As a result of Geisler's omissions, the amount of tax due and owing totaled $402,860.
After Geisler was contacted by the IRS, his accountant asked him how he thought he would get away with not reporting business income and payroll taxes. Geisler responded "I thought I would be dead before they caught on."
In addition to the 2007 to 2009 income taxes, Geisler admitted that he failed to report and pay over employment taxes from 2007 to 2010. A conservative calculation of employment tax due totals $163,268, bringing the total loss from the overall scheme to $566,128.
Geisler also admitted that he did not file individual tax returns for 2007 through 2010.
Geisler spent at least $156,988 in business funds on personal expenses, including a home in Lenexa and a 2004 Lexus SUV.  Geisler admitted he has a large gambling problem and gambled extensively at area casinos.
Under federal statutes, Geisler is subject to a sentence of up to three years in federal prison without parole.