KANSAS CITY, Mo. — Although summer just began, you may have an easier time getting to a popular winter destination.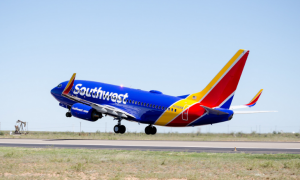 KCI is announcing non-stop flights from Kansas City to Cancun, Mexico. Those flights are through Southwest Airlines. the service is seasonal and begins Nov. 13.
The airport provided the Saturday schedules, listed below.
WN #751 MCI-CUN 6:15a.m. – 10:55 a.m.
WN #750 CUN-MCI 4:15 p.m. – 7:00 p.m.
Cancun is already the top international destination from KC, according to the airport.  Air fares and other information is available at Southwest.com.