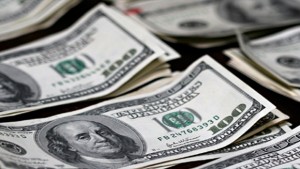 KANSAS CITY, Mo. (AP) — Kansas City's minimum wage would rise to $13 an hour over eight years under a measure the city council is considering.
The council is expected to vote when it takes up the measure Thursday afternoon. The proposal has the backing of low-wage workers, but business groups are questioning its legality. It calls for businesses with more than 15 employees and $500,000 in annual income to begin paying at least $8.50 an hour on Aug. 24. The current state minimum is $7.65.
The minimum wage would rise again to $9.15 an hour in January 2017, and be followed by annual 65-cent increases until it hits $13 an hour in 2023. Cost-of-living adjustments would be made in subsequent years.
Workers who are 18 or younger are among those who would be exempted.