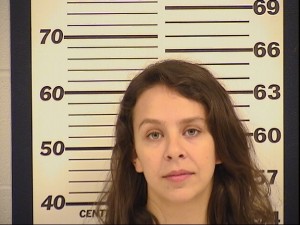 KEARNEY, Mo. — A Kearney woman is facing charges in Platte County after multiple break ins involving parked vehicles.
According to the Platte County Prosecutor's Office, Stephanie McKinzie, 19, was charged with class C felony stealing following the incidents. Court documents allege McKinzie with the larcenous activity that occurred between July 20 and August 7. Several vehicles were reported broken into in subdivisions all near each other.
An victim from an August 7 break in claims a stolen credit card was used at a local gas station. Video from the gas station shows a white female get out of a white vehicle with no plates. The woman entered the store, used the victim's credit card to pay for gas, and then exited the store.
A video from the Seven Bridges subdivision showed the same vehicle with a matching subject in the neighborhood near the time of the crimes.
McKinzie was arrested August 9 by the Excelsior Springs Police Department. Upon her arrest, her vehicle was searched and officers recovered multiple items that had been reported stolen in the break ins.
McKinzie is currently held at the Platte County jail in lieu of $25,000 bond. If convicted, she is subject to seven years in prison.