Kenny Ray Ross, age 75, a resident of Humphreys, Missouri, passed away on Wednesday, January 1, 2020, in Laredo, Missouri, surrounded by family.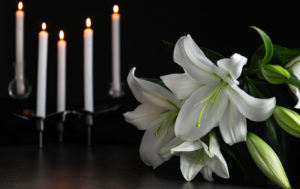 Kenny was born the son of Floyd and Barbara Jean (Neff) Ross on September 16, 1944, in Grundy County, Missouri. He graduated from Humphreys High School in 1966. Kenny served in the United States Army from 1966 until 1968. He was united in marriage to Beulah Doris Wendt on August 16, 1968, in Trenton, Missouri. She preceded him in death. He worked as a Farmer and as a laborer for Con Agra. He enjoyed collecting John Deere tractors, farming, raising cattle, and spending time with family.
Survivors include one daughter, Kim and Terry Tate of Laredo, Missouri; one step-daughter, Donna Souders and husband Gerald of Jamesport, Missouri; three step-sons, Donald Brittain of Trenton, Missouri, Dennis and wife Sheryl of Medford, Oklahoma, and Larry Brittain and wife Lori of Trenton, Missouri; three grandchildren, April and Clinton Fenimore of  Pattonsburg, Missouri, Rebecca and Wesley Bickel and Ralphie of  Mercer, Missouri, Sam and Sparky Tate of Laredo, Missouri; three great grandchildren, Magnum, Laramie, and Hemi Jean Fenimore of Pattonsburg, Missouri; two sisters, Sara and Kenneth Wilson of Spickard, Missouri, and Claudia and Rusty Stamper of Spickard, Missouri. He was preceded in death by his wife, Doris; one daughter, Carla Rae Ross; and one brother, Larry Ross.
Memorial services will be held at the Lindley Funeral Home, on Tuesday, January 7, 2020, at 10:00 a.m., Laredo, Missouri. Friends may call at the Lindley Funeral Home, Laredo, Missouri, on Tuesday January 7, 2020 from 9:00 a.m. until 10:00 a.m. A private family inurnment will be held at Mt. Zion Cemetery, Humphreys Missouri. Memorial contributions may be made to Mt. Zion Cemetery and may be left at or mailed to Lindley Funeral Home, P.O. Box 47, Chillicothe, Missouri 64601. Online condolences may be made at www.lindleyfuneralhomes.com.
Arrangements are under the direction of Lindley Funeral Home, Chillicothe, Missouri.