Kevin Wayne Summers, 58 of Higginsville, Missouri passed away on Tuesday, September 8, 2020 in Higginsville.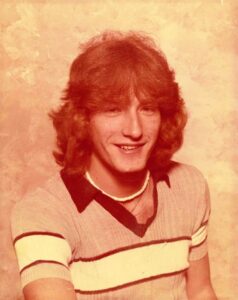 Funeral arrangements have been entrusted to Hoefer Funeral Home and online condolences may be left for the family at www.hoeferfuneralhome.com   A Celebration of Life will be held at a later date.
Born Thursday, August 23, 1962 in Lexington, Missouri, he was the son of the late Willie Summers and the late Juanita Summers (Cooper).
Wayne attended High School at Lafayette County C-1 in Higginsville. He worked as a construction laborer for several different construction companies in Higginsville over the years. Wayne enjoyed woodworking, fishing, playing pool and cooking. Wayne loved spending time with family, attending family gatherings, hanging out with his nieces and nephews. He was well known in this community and will be sorely missed by many family and friends.
Surviving are one son, Kevin Wayne Summers Jr. of Lexington; 3 brothers, Johnnie (Bobbie) Summers of Higginsville, Russell (Joanne) Summers of St. Joseph, Missouri, Michael (Lori) Summers of Richmond, Missouri; one sister, Ada Jo Summers of Higginsville; two granddaughters and one grandson.
He is preceded in death by his parents; three brothers, Robert Summers, Keith Summers, Dean Summers; two sisters; Kay Wood, Erma Jean George.