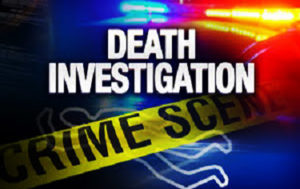 KEYTESVILLE, Mo. — A Keytesville man facing additional child molestation and rape charges  died Wednesday, April 7, of an apparent suicide. James D. Gilman, 50, was found inside his residence with a single gunshot wound, according to Chariton County Sheriff Erick Billups. The sheriff's deputy, who was responding to a possible suicidal individual, gave first aid to Gilman as did Chariton County ambulance personnel, according to Billups. Gilman was pronounced dead at the scene by Chariton County Coroner Nyle Boyer.
Gilman was also facing 2019 charges alleging he raped a then-15-year-old girl. Chariton County Sheriff's Office in conjunction with the Missouri Attorney General's Office filed additional charges on April 7, according to Billups. Recent charges included two counts of first-degree rape, 10 counts of second-degree child molestation, first-degree child molestation, patronizing prostitution of a person less than 18 years of age, and statutory sodomy of a child less than 14 years of age. The alleged incidents took place between July 2016 to May 2019. A no-bond warrant was order by the court on April 7. Officers attempted to make contact with Gilman prior to his death, Billups says.
A hearing was scheduled for May 6 in Ninth Circuit Court related to the 2019 charges. Gilman maintained his innocence.