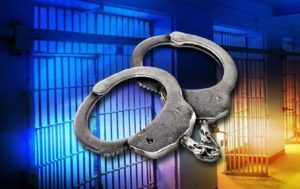 KEYTESVILLE — A Keytesville man was sentenced to 72 years in prison for multiple counts of sex crimes against six children.
Edward Schrock, 59, pleaded guilty in June 2020 to three counts of first-degree statutory sodomy of a child under 12 years old, two counts of first-degree child molestation of a child under 14 years old and one count of sexual misconduct involving a child by coercion or inducement.
Schrock abused family members and friends of the family, according to a Sept. 14 Missouri Attorney General's Office press release. The case was prosecuted by the AG's office and the Chariton County Prosecutor's Office.
Chariton County Judge Terry Tschannen said Schrock's abuse of children in a position of trust was "disgusting" and "reprehensible," according to the release. He was sentenced Sept. 10.
"Because of their diligent work, a serial child abuser and molester is off the streets and unable to cause any more harm," said Attorney General Schmitt.