Click play below to listen to KMZU's Ashley Johnson visit with Warrensburg Parks and Recreation, Recreation Supervisor, Jayme Gee: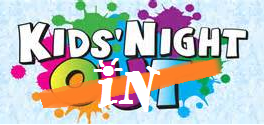 Warrensburg Parks and Recreation is hosting an evening especially for kids ages 4-12 with hopes of treating parents as well. Recreation Supervisor, Jayme Gee, said they know that sometimes parents just need a night out, so they are hosting a "Kids Night In."
The event will be taking place Friday, May 8th from 5:30-10:00 p.m. at the community center. The fee for the event is $15 for one child or $10 for multiple children and registration is required by Thursday, May 7th.
Gee, explained the event and stated that it is always a ton of fun and kids really enjoy the wide variety of activities that are available. This time around kids can expect a real blast while jumping in the bounce house, swimming, participating in gym games, or crafts, and much more. A pizza dinner will also be provided.
For more information visit Warrensburg-mo.com or to register your child/children, contact Jayme Gee by calling 660-747-7178 or by e-mail at jayme.gee@warrensburg-mo.com