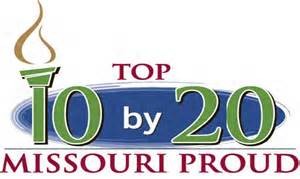 MISSOURI – The Department of Elementary and Secondary Education in Missouri has declared a goal of being in the top 10 ranking states in regards to education by the year 2020.
In an interview with KMZU's Ashley Johnson, Sarah Potter, the Communications Coordinator for Missouri DESE, explains the four goals that Missouri is using as a strategy to attain top 10 status.
The four goals that are being targeted in an effect to raise Missouri's ranking include, ensuring all Missouri students graduate college and career ready, all Missouri children enter kindergarten prepared to be successful in school, Missouri prepares and develops supportive, effective educators, and the fourth and final goal is ensuring the DESE is efficient and effective.
Top 10 became a hot topic around 2010 and Potter said since then, getting children better prepared for kindergarten has been the biggest struggle of the four goals. Potter attributes this to a variety of things such as, lack of funding for early childhood education in Missouri, lack of parental help and lack of accredited private preschools, as well as space for students in the private preschools and educational daycare's that are available.
Missouri has minimal funding for early childhood education, but there is currently a proposed sales tax for cigarettes that would greatly benefit resolving this issue.
There are obstacles in the way, but Potter and the DESE believe top 10 by 20 is a very real and attainable possibility.