ADAIR COUNTY, Mo. — Kirksville police are investigating a shooting that occurred over the weekend in the early morning hours of Saturday.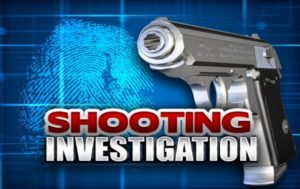 A release states that officers responded to a motel just after 2:30 a.m. Saturday. A male and female were reportedly seen arguing, with the male eventually firing shots, according to a witness.
Authorities stated they found several semi-automatic casings and made contact with the two individuals. Early video investigation reportedly showed the male, 32-year-old Markeyon Rogers, of Columbus, Ga., fired the gun into the air and not in the direction of the female during the alleged dispute.
Rogers has a prior criminal history including felony drug and weapons convictions. He has been charged in Adair County court with unlawful use of a weapon, unlawful possession of a firearm, and possession of marijuana.
Any information on the incident are asked to contact Kirksville police.