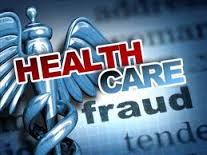 JEFFERSON CITY, Mo – A Kirksville prosthetist convicted of defrauding the Missouri Medicaid and Medicare programs by providing false information about prosthetic components supplied to patients, was sentenced Wednesday, March 16, 2016.
Theodore Deninger is required to serve 15 months in federal prison for each instance of fraud, to be served consecutively.
According to Attorney General, Chris Koster's office, Deninger provided false information about prosthetic components, claiming eligible patients had received new prosthetics, instead of the used components actually given to the patients.  Deninger would also return new products back to the manufacturer for a refund, after providing patients with used products, while billing Medicaid and Medicare for the more expensive prosthetic.
Deninger is also required to pay restitution in the amount of $150,000.