KIRKSVILLE, Mo. — Oct. 28 will now be known as Steve Farnsworth Day in Kirksville.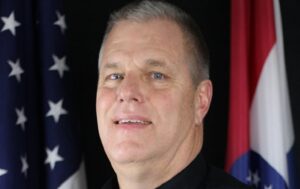 According to the city, Mayor Zac Burden proclaimed Oct. 28 the city holiday in a ceremony Tuesday morning.
This proclamation was made to honor the legacy of former Chief of Police, Steve Farnsworth, who died Oct. 11. Oct. 28 was Farnsworth's birthday.
Farnsworth is remembered for his efforts with local children in addition to his work with student athletics, both as a coach and official. He also served as a school resource officer and DARE instructor.