JEFFERSON CITY, Mo– As we move into warm weather months, outdoor activities become more popular and safety concerns arise. With this in mind, today begins KMZU's week long safety series on warm weather activities.
Click play below to listen to KMZU's Ashley Johnson visit with Brent Hugh, Executive Director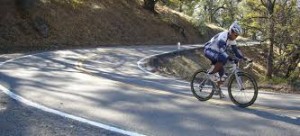 of the Missouri Bicycle and Pedestrian Federation:
During our week long safety series we will discuss multiple activities. To begin this segment, we spoke with the Executive Director of the Missouri Bicycle and Pedestrian Federation, Brent Hugh, about cyclist safety and the guidelines to remember.
Hugh started off by pointing out the hobby of cycling is an up-and-coming pass-time in the Show-Me state.
"Bicycling is becoming more and more popular in Missouri," Hugh noted, "So I think we'll see probably more people out this year than ever before."
With that in mind, Hugh reminds bikers of the most important roadway rule for those planning on pedaling the streets.
"The main thing we always like to tell our bicyclists when they get out is that when you're out riding on the road, you have to follow the same rules and you have the same responsibilities as someone who's driving a car." Hugh detailed a few examples," So, if there is a stop sign you need to stop, a red light you have to stop just the same as cars, signal your turns, communicate with everyone else on the road just like you do when you're in your car."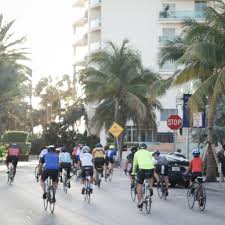 According to the National Highway Traffic Safety Administration, there were 743 cyclists killed in 2013 due to motor vehicle traffic collisions as well as an estimated 48,000 injuries. While we hear much about bicycle versus motor vehicle crashes, Hugh stated the bulk of bicyclist accidents are due to other factors.
"90 percent of bicycle injuries are just the bicyclist crashing." Explained Hugh, "So, if you're riding one inch from the ditch or one inch from the curb… you're going to crash. You need to be at least 3-4 feet out from any kind of curb, ditch, edge of the road, and that also puts you in a much more visible position both for drivers coming from the rear and those who may be turning or coming in front of you."
Another huge safety precaution, Hugh noted, is one that some bicycle enthusiasts may not be fully in tune with the reasoning behind it.
"Make sure you have those lights, both a front and a rear light. I hear cyclists say, 'Oh, I don't need a light, I can see.' Guess what, the lights aren't for you to see, they're to help other people see you."
Hugh further noted reflective gear is a great safety tool for cyclists.
Those interested in learning more about Missouri laws regarding bicycling and additional safety measures are encouraged to visit the federation's website.