Over 120 people were in attendance at the Rupe Center in Carrollton representing about 54 different schools to award their students for their academic achievements.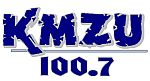 Click to hear KMZU's Jillian Moloy talk to Scholarship winner Bradee Gable:
Click to hear KMZU's Brad Hartman talk to Chillicothe School Spokesperson Dave Goodwin:
Chillicothe Senior Bradee Gable was the winner of a five hundred dollar scholarship for all of her hard work.
A representative from each school listed the accomplishments and future plans for the students.