MISSOURI — 2017 is quickly coming to a close. As we reflect on the past year and wonder what 2018 will bring, KMZU News is looking back on 2017 and some of the most-read stories of the year. We remember those who were lost in the past year and reflect on some awful tragedies and send our warmest condolences and wishes to all victims in 2017.
Numbers 6-10 will be counted down Sunday on KMZU, while 1-5 will be released New Year's Day beginning at 6:00 a.m.
From all of us at KMZU, thank you for all of your support in 2017 and we look forward providing comprehensive coverage of news and information in 2018! Happy New Year!
Number 5
Teen's suicide sends waves through Sedalia School District, April 12
A teenager in Sedalia took her life Saturday, April 8 and her father said it's due to a lack of preventive bullying measures at the Sedalia School District. Riley Garrigus, 16, died after allegedly being bullied at school over a long period of time. Riley's father, Ralph, said he sees a pattern. Riley's was reportedly the fifth suicide to occur within the district in just two years.
Mr. Garrigus, along with friends and family, planned a peaceful protest to put a spotlight on bullying within the school district they allege was systematic. Students and staff joined Riley's friends and family to remember her life and to voice opposition and concern over the school's bullying policies.
The district said that new anti-bullying policies will be in place by 2018.
The protest, which remained peaceful, and took place Thursday, April 13, saw a massive turnout from supporters of the family who were upset about the district's bullying policies, or lack thereof. Sedalia school officials also attended the rally for Riley and no violence was reported, however the situation was described by attendees as tense.
Number 4
Kearney teen killed in crash near Tryst Falls Park Sunday night, August 14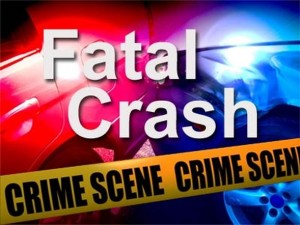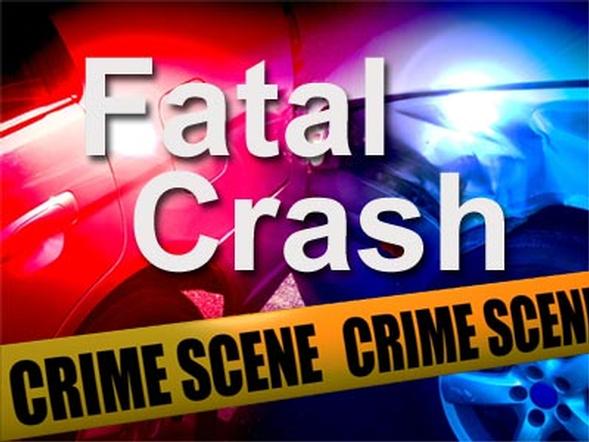 A teen from Kearney was killed in a single-vehicle crash in Clay County in the late night hours of Sunday, August 13. The Missouri State Highway Patrol said the accident happened on State Highway 92 at Tryst Falls Park just west of Excelsior Springs at about 10:41 p.m. on Sunday, August 13.
A vehicle operated by 17-year-old Excelsior Springs resident Tessa M. McAdams was eastbound when the right front tire of the vehicle went off the right side of the road, struck the driveway entrance to Tryst Falls Park before hitting a stone mailbox, causing the automobile to begin to rotate and run off the left side of the roadway.
The car then traveled across the drive and came to rest down an embankment. McAdams and a passenger, Abigal R. Pritzel, 16, of Kearney, suffered moderate injuries and were taken to Liberty Hospital for care. A third occupant, 17-year-old Malachi A. Roach, also of Kearney, was taken to Liberty Hospital as well but died of his injuries a short time later.
Number 3
BREAKING NEWS — Manhunt underway near the Carroll/Ray County line, November 17
An Orrick teenager was apprehended by Ray County deputies in the early hours of November 18 in connection with a pursuit the morning prior that ended on Highway DD and Ballard.
According to a Facebook post from the Ray County Sheriff's Office, at approximately 9:30 a.m., Friday, November 17, deputies assisted the Missouri State Highway Patrol with a high-speed pursuit. The suspect fled the scene on foot and a search of the area was conducted. Troopers were able to positively identify the suspect prior to him fleeing on foot.
At around 2:00 a.m., a Ray County sheriff's deputy conducted a pedestrian check with a subject who was hitch-hiking on State Highway 10, west of Hardin, at Long Lake Road. Further investigation led to positive identification of the suspect involved in the high-speed pursuit.
The Missouri State Highway Patrol was notified and and custody of the suspect was then transferred to Troop A. An arrest report identified the suspect as Xavier Neal, 19, of Orrick. He was charged with resisting arrest by fleeing.
Number 2
Firefighter reportedly killed in multi-vehicle crash in Lafayette County, June 20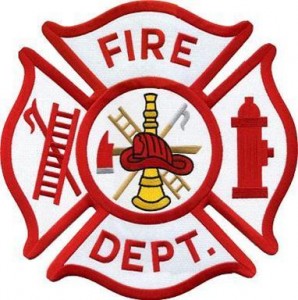 Tragedy struck the small Lafayette County community of Mayview at approximately 6:00 p.m. on Monday, June 19.
Mayview firefighters, Jeffrey Sanders, 55, and Jacob Hayward, 33, were responding to reports of a tree on fire along State Highway E when they were both trapped underneath the fire truck due to oncoming traffic.
The fire truck was parked along the side of the southbound lane when both Sanders and Hayward were packing up gear from the fire response. The incident occurred when a a vehicle failed to stop and struck a parked car in its rear, sending that vehicle into the rear of the fire truck, which in turn tumbled down a hill and trapped Sanders and Hayward underneath. Sanders lost his life in the accident and Hayward, a young father, suffered serious injuries.
Charges were later filed against the driver of the vehicle, Jerry Shier, of Mayview. He was charged in August with a single count each of failure to yield to an emergency vehicle as well as careless and imprudent driving.
Number 1
Law enforcement investigating after body pulled from the Missouri River in Carroll County, July 4
The Carroll County Sheriff's Office was notified of a body floating in the Missouri River on Monday, July 3 at about 8:35 p.m.
According to Carroll County Sheriff William Jewell McCoy, the body was found in the river east of the 65 Highway bridge at Waverly on the Carroll County side. Sheriff McCoy and deputies from the Carroll County Sheriff's Office responded to the area with assistance from the Missouri State Highway Patrol and with use of a Water Patrol boat were able to pull the body out of the Missouri River.
The body was later identified as Matthew Johnson, 26, from Kansas City, Kansas. Johnson was first reported missing June 18 by his family members. He had been employed as a respiratory therapist at a Kansas City area hospital. Foul play was not suspected.
From everyone at KMZU, we wish you a safe, happy and prosperous New Year. Thank you for your continued support in 2017. We look forward to bringing you comprehensive, reliable reporting in 2018!