MISSOURI — 2017 is quickly coming to a close. As we reflect on the past year and wonder what 2018 will bring, KMZU News is looking back on 2017 and some of the most-read news stories of the year. Some of the stories recall loss and tragedy. KMZU sends warmest condolences to our listeners who have experienced loss is this past year.
Numbers 6-10 were counted down Sunday on KMZU, while 1-5 will be released New Year's Day beginning at 6:00 a.m.
From all of us at KMZU, thank you for all of your support in 2017 and we look forward to being your source of news and information in 2018!
Number 10
Accident south of Chillicothe on 65 Highway proves fatal for infant, April 17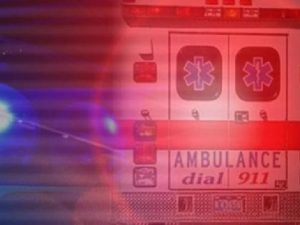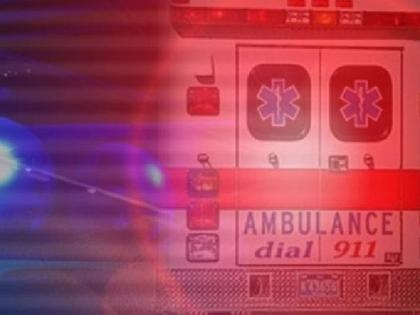 The Missouri Highway Patrol investigated a two-vehicle accident that occurred three miles south of Chillicothe around 11:00 a.m., and proved fatal for an infant. According to the accident report, Benjamin Davis, 23, of Chillicothe, was southbound on US 65 when he ran into the rear of a vehicle driven by Warren Nichols, of Springfield, who was stopped in a MoDOT work zone.
Warren and Amanda Nichols, 27, also of Springfield, suffered moderate injuries as a result. Another occupant, Warren's son Rowan Nichols, died of his injuries and was pronounced dead at Hedrick Medical Center. Warren and Amanda were also taken to Hedrick Medical Center for treatment.
Davis sustained moderate injuries and was treated at Hedrick Medical Center.
Number 9
Emergency vehicles pulled into Slater overnight, May 28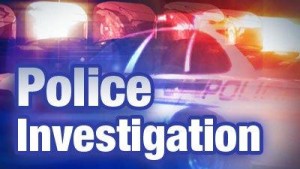 In the 200 block of West Lincoln in Slater, 30-year-old Charles Townsend was taken into custody May 28.  A press release from the Highway Patrol indicates Townsend was taken to Fitzgibbon Hospital for treatment of minor shrapnel wounds.  He was later released and detained at the Saline County Jail in lieu of $250,000 cash only bond.
Troopers responded to assist a Slater Police Officer with an armed disturbance call shortly after midnight.  A male suspect fired a shotgun at the Slater Police Officer and the officer was able to take cover behind a patrol car until backup units arrived. The suspect barricaded himself inside the home and the Troop A SWAT team was called to assist. They attempted to negotiate with the suspect with no success. He was later subdued and taken into custody.
Townsend was charged with first degree felony assault on a special victim, armed criminal action, resisting with a felony arrest and unlawful use of a weapon.

Number 8
Carroll County accident kills two Carrollton residents, injures two others, December 23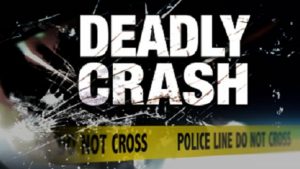 A wreck near Standish proved fatal for two Carrollton residents in the early hours of December 23. According to the Missouri State Highway Patrol, Blake Wilson, 20, of Carrollton, was eastbound on Highway CC, near County Road 261, at approximately 12:35 a.m. when his vehicle ran off the left side of the roadway and struck an embankment. The vehicle then struck a tree and overturned.
Teagan Birdno, 19, and Matthew Landi, 21, both of Carrollton, were ejected from the vehicle. They were pronounced dead at the scene by the Carroll County coroner. Zach Warner, 22, also of Carrollton, received minor injuries and was transported by ambulance for treatment at Carroll County Memorial Hospital.
Wilson suffered serious injuries and was flown by air ambulance to Centerpoint Hospital in Independence for care. The report alleges no one involved in the crash was wearing a seat belt.
Wilson was later arrested and charged with driving while intoxicated, failure to maintain right half of the roadway, not having proper insurance and not wearing a seat belt.
Number 7
Stabbing reported at McDonald's in Chillicothe, October 8
On October 8, Chillicothe Police responded to reports of a stabbing at the McDonald's in Chillicothe.
The incident occurred just 12:30 p.m. on Sunday, October 8. A heavy law enforcement presence was reported at the restaurant, including from the Chillicothe Police Department and the Missouri State Highway Patrol.
Chillicothe police later said in a Facebook post that an assault with a weapon between two employees occurred and one was injured. A disgruntled employee had reportedly stabbed the manager of the McDonald's restaurant. The incident caused the closure of the McDonald's for the remainder of the day.

The identity of the suspect was not released, nor was the identity of the manager. The suspect was charged with assault and armed criminal action.
Number 6
Marceline couple fatally injured in Linn County accident, June 9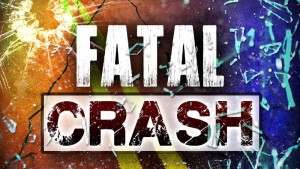 A couple from Marceline died in a three vehicle accident in Linn County on the morning of June 9.
According to the Missouri State Highway Patrol, Shauna Gauthier, 47, of Bucklin was southbound on Highway 5, a half-mile north of Marceline, at 10:51 a.m., when the vehicle crested a hill, crossed the center line and hit a second vehicle driven by Jeremy Maddox, 30, of Marceline, head-on. Gauthier's vehicle then struck a third, unoccupied vehicle that was parked on the shoulder.
Maddox and his wife, Jessika Maddox, 24, also of Marceline, were both fatally injured as a result of the crash. Their four-year-old son received serious injuries and was transported by life flight to University Hospital in Columbia.
Gauthier and a seven-year-old passenger from Marceline sustained serious injuries and was transported by air ambulance to University Hospital in Columbia.
Be sure to tune in to 100.7 FM beginning at 6:00 a.m. Monday when we begin the count down of the top five stories of the year, then look for the full list to be released around noon New Year's Day. Happy New Year from KMZU!