MORGAN COUNTY, Mo. – Three people where injured by a man with a knife in Morgan County Wednesday, March 24, 2016.
Deputies were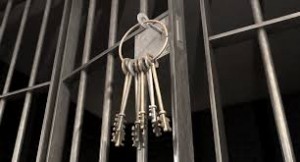 dispatched to the 300 block of Oak Street in Barnett yesterday, for a report of a fight with a knife involved. When authorities arrived, they found one man cut on the neck, another cut on his lower right side and a woman who's hand was cut while breaking up the fight.
Brian Hobbs, 38, is charged with domestic assault, two counts of assault and three counts of armed criminal action.