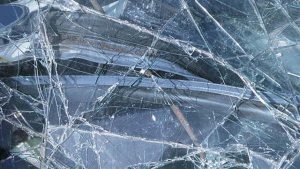 JOHNSON COUNTY, MO – A Knob Noster driver was injured in a two-vehicle accident Monday afternoon in Johnson County.
According to reports of the crash by Highway Patrol, the vehicles on eastbound 50 Highway at Route P were involved in a rear-end collision, when a driver, Mary Callahan, 75, of Knob Noster, slowed to make a left turn. The car was struck from behind by another vehicle driven by Shelbyville, Kentucky resident, Bradley Bruner.
Both drivers were taken to Western Missouri Medical Center with minor injuries.