JOHNSON COUNTY, Mo – A Knob Noster man is facing multiple charges in Johnson County.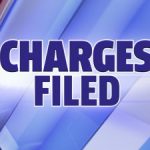 According to the Johnson County Sheriff's Office, Christopher Ward, 24, is facing two counts of 1st degree burglary, one count of domestic assault and two counts of violation of a protection order.
Bond is set at $20,000.