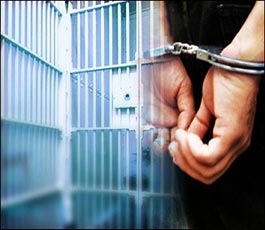 JEFFERSON CITY, Mo. — A Knob Noster man is in police custody after allegations of statutory rape.
According to the Missouri State Highway Patrol, Andrew T. barbee, 25, of Knob Noster, was arrested by the Patrol's Division of Drug and Crime Control. The arrest took place January 8th.
The investigation including the cooperation from the Knob Noster Police Department. Barbee was arrested in Warrensburg and is currently held at the Johnson County Jail.
Barbee has been formally charged with statutory rape in the first degree, and two counts of statutory sodomy in the first degree. Barbee's bond was set at $35,000.