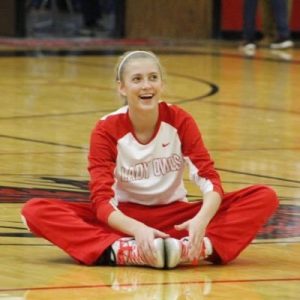 CARROLLTON, Mo.- The KRLI Sports 5th Quarter "Show-Me Standout" public poll winners have been decided for both the boy's and girl's. As votes poured in Friday, January 19, 2018, Carrollton's Brett Pierson and Marshall's Kassidy Heying were the top performers.
Brett Pierson was nominated due to his 44 point record performance in the Lawson Invitational and ended up with just over 1,600 votes. Kassidy Heying, who was averaging 18 points per game, 6 steal per game and 4 assists per game as of last week, lead the way for the girl's poll with just over 8,300 votes. The first week of our interactive poll totaled just over 18,000 votes.
Stay tuned for the announcement of our Week 2 "Show-Me Standout" public poll which will be posted again on our facebook page.
| | |
| --- | --- |
| Boys  | # of votes |
| Brett Pierson, Carrollton | 1, 602 |
| Blake Dawson, Fayette | 551 |
| Matthew Woodward, Odessa | 495 |
| Mack Anderson, SW-Livingston | 495 |
| Wesley Brandsgaard, Chillicothe | 60 |
| J.J. McCoy, Higginsville | 58 |
| Avery Reardon, Boonville | 30 |
| Bailey Lyons, New Franklin | 18 |
| Jamison Hogsett | 15 |
| Girls  | # of votes |
| Kassidy Heying, Marshall | 8,318 |
| Carrigan Smith, Santa Fe | 5,260 |
| Kennadie Crowe, Norborne | 767 |
| Jillian Rumpf, Mid-Buchanan | 261 |
| Alyssa Morris, Odessa | 253 |
| Grayson Prothero, Penney | 134 |
| Carli Jenkins, Well-Nap | 106 |
| Haley Whiskur, Smith-Cotton | 92 |