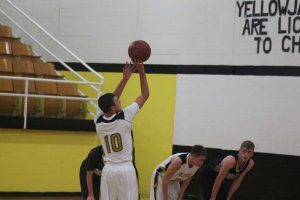 CARROLLTON, Mo.- The week 2 version of our KRLI Sports Country 5th Quarter "Show-Me Standout" public poll was another exciting one. The votes were tallied up and the winners were announced on our 5th Quarter Show Friday, January 26, 2018.
Blake Dawson of Fayette High School (16-2) was the lead vote getter as votes were tallied up on Friday for his 21-point performance vs Brunswick back on January 18, 2018. He garnered just over 3,300 votes on a total of 3,782.
Colee Webb of Southwest High School (14-2) was nominated by Coach Bothwell on the 5th Quarter Show and is a key part to one of the top-ranked teams in the state. Webb totaled almost 280 votes out of the 508 total for week 2.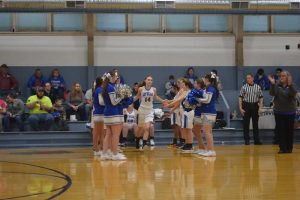 | | |
| --- | --- |
| Boys  | # of votes |
| Blake Dawson, Fayette | 3,352 |
| Wyatt Maddux, SW-Livingston | 326 |
| Cawyer Davis, Carrollton | 91 |
| Hunter Scaggs, Mid-Buchanan | 13 |
| Girls  | # of votes |
| Colee Webb, SW-Livingston | 279 |
| Ainsley Tolson, Trenton | 139 |
| Racelyn Mathis, Carrollton | 63 |
| Abby Dobbins, Brunswick | 15 |
| Cam Martin, Crest Ridge | 5 |
| Madison McCreary, East Buchanan | 4 |
| Jaele Barber, Mid-Buchanan | 3 |
| Monique Grant, Smith-Cotton | o |