MACON COUNTY, Mo. — A motorcycle crash caused moderate injuries for a La Plata man in Macon County last night.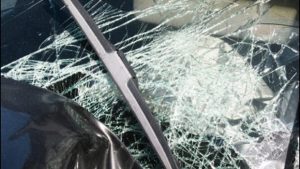 A crash reports states 30-year-old Russell C. Watts struck a large rock in the roadway on US 63 at 5:40 p.m. Sunday. The crash caused the vehicle to overturn and eject the driver.
Watts was reportedly wearing the safety device and is transported to Samaritan Hospital for treatment.