LINN COUNTY, Mo. — A Los Angeles residents is seriously hurt after a crash in Linn County Tuesday afternoon.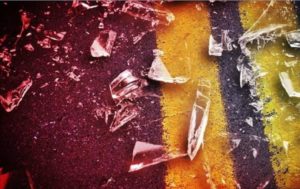 Highway Patrol says a tire blew out on 22-year-old Allie Cole's Toyota Corolla and caused her car to run off the right side of the Highway 36 around 3:30 p.m.
The car overturned and Cole was sent to University Hospital for treatment.