Click play below to listen to KMZU's Shaylee Miller speak with Dr. Alison Black, the American Road and Transportation Builders Associations Chief Economist:
The American Road and Transportation Builders Association have compiled all of the data and now they are presenting their findings. "What we've done is taken a look at all of the bridges in the country based on some data from the U.S. Department of Transportation, "Black explained, "Every year the collect records from state DOT's and local governments on the status of our nations bridges. So it's a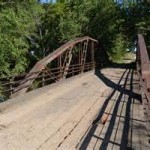 really good way to see where we are in terms of the health of our infrastructure and how states are doing in terms of some of the investments they've been making over the last few years."
The comparisons we're seeing are nothing short of worrisome. "See there's some good news and there's some bad news," Black gave details into the situation, "The good news is that the number of structurally deficient bridges is down by about 2,000 across the country. The bad news is that there are still 61,000 bridges that are classified as structurally deficient, and what that means is that one of the key elements of the bridge is rated in poor or worse condition." Missouri is rated at number 10 for bad bridge conditions with 3,310 of our 24,385 bridges in a structurally deficient state.
With 14% of the state's bridges in an ebb state, Missourians are being asked to speak out. "We're in a situation right now were Congress is coming up on a deadline at the end of May to provide some additional funding for the highway trust fund," stated Black, "The revenues that are being brought in aren't enough to cover the amount of ongoing work and what needs to be invested to address some of these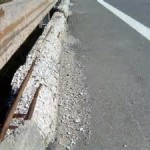 conditions. So, we encouraged folks to talk to their members of Congress to try and come up with some additional funding to address these issues."
Perhaps the biggest reason for Missouri roadways and bridge issues is a certain lack of funding. "We've had increasing prices over the last 20 years," Black explained the reason for the lack of funds, "And at least at the federal level we haven't increased the federal gas tax, which again is the main source of that federal aid, for over 20 years. Imagine if you or I hadn't had an increase in our wages in 20 years, you certainly can't buy much today with what you were earning 20 years ago. So, that's the challenge that many states and the federal aid highway program is facing as well."