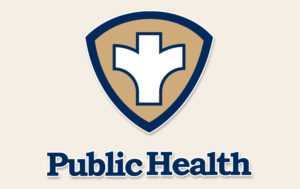 UPDATE: 2:56 p.m. — This story has been updated to reflect the change of location of the Lafayette County C-1 board meeting from the district central office to the high school east gym.
LEXINGTON — Lafayette County Health Department board of directors rescinded its previous recommendations for county school districts to the delay the start of school and cancel fall sports. The unanimous decision was made on Friday, Aug. 7, with several school district officials in attendance.
The reversal now has Lafayette County C-1 Board of Education meeting at 7 p.m. Monday, Aug. 10, at the high school east gym. The board tabled whether to delay the beginning of school and cancel fall sports at a special meeting on Aug. 6. After deliberations, the board plans to post its decision on the district website either Tuesday or Wednesday, they say. Sports practice began Monday morning, according to school officials.
A special meeting is scheduled for the Lexington Board of Education at 6 p.m. Tuesday, Aug. 11. The virtual meeting will take place at Lex-La-Ray vocational center. The school board previously approved to abide by the recommendations.
The health department, which oversees the public health of a county, originally advised a start date of Sept. 14, to allow for the possible transmissions of COVID-19 from Labor Day gatherings to dissipate. The board also wanted its countywide mask mandate to take effect. That order begins today, Aug. 10. Health officials cited a 65 percent increase in confirmed COVID-19 cases in the past 30 days, ending on Aug. 3. The county faced an outbreak in July with 58 new cases in July, roughly a third of its total cases of 171
No new confirmed cases of COVID-19 were reported in Lafayette County on Saturday or Sunday. As of Friday, the county has 34 active cases.