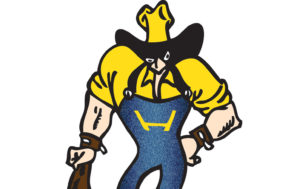 HIGGINSVILLE — Last night at the Lafayette County C-1 School Board's impromptu meeting, the choice was made to delay the start of school.
Classes will now start on Aug. 31 for students in the district. Additionally, the year will begin with two options for parents and guardians to choose for their children. According to the board's statement posted on the district website and Facebook page, the current in-person option will be evaluated for effectiveness on Sept. 17. If all criteria are met, school could go back to fully in-person learning by Sept. 21.
Option One is a hybrid in-person model where students attend in person two days each week and have remote classes for three days. Students will be placed in a Monday/Wednesday or Tuesday/Thursday cohort. Fridays will be remote learning for everyone. These days may include check-ins with teachers, virtual class meetings, continued independent practice or social emotional learning.
Option Two is a fully remote model. Students will use Google Classroom and will have access to the same lessons and curriculum as the students attending in person. Students must follow through with remote learning for the first quarter of the term and from then on can choose to return in person or continue remote learning. The remote model also includes the same access to teachers on Fridays that the hybrid students will have.
The board is requesting that parents and guardians fill out one form per child specifying which option they would like their child to participate in by Aug. 14. If the form is not completed by that date, then the child will automatically be assigned as a hybrid student.
For any questions, call Central Office at 660-584-3631.