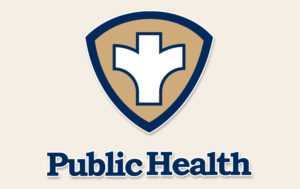 LEXINGTON — The Lafayette County Health Department has issued a list of recommendations for schools into take into consideration for the fall — including canceling fall sports.
According to the press release, the health department says that due to a 57% increase in COVID-19 cases this month, it is making recommendations for schools with "high importance." At this time, KMZU does not have a breakdown of the demographics that make up the 57% increase.
The first recommendation is that the school start date is pushed back to Sept. 14. This is to allow for the effects of the Labor Day holiday weekend in case events were to happen similarly to the Fourth of July weekend, which is when the cases in the county doubled. The health department also wants to allow time for a countywide mask ordinance to take effect and allow parents and school staff and administration to prepare for reopening.
The second recommendation is that all fall sports be canceled. The health department states in the release that it is "impossible to safely conduct these activities using COVID-19 prevention recommendations." The trends in the county will be analyzed in mid-October before determining if it is safe to resume any sports.
In a Facebook post on the district's page, Lexington Schools Superintendent Sarrah Morgan addressed the recommendations.
"Lexington R-V will comply with this guidance," Morgan wrote. "We are working on calendar and other adjustments needed. More information will be provided as it becomes available. Thank you for your continued support and understanding as we work through this together."
As of now, other schools in the county have not yet made a statement.
Other recommendations sent in a Public Health Alert from the Lafayette County Health Department are that "all individuals in Lafayette County are strongly cautioned to wear a cloth face covering when in a public setting where other social distancing measures are difficult to maintain, especially in areas of significant community-based transmission. People with a medical condition, mental health condition, or disability that prevents them from wearing a mask should avoid public places as much as possible. Children under the age of two should never wear face coverings.
Parties and Social gatherings involving those outside your immediate household should also be avoided. If you must be in public or private settings involving such gatherings, the use of face coverings is strongly cautioned in conjunction with the other health recommendations already in place, such as maintaining six feet of distance from other people, using proper cough/sneeze etiquette, frequent hand-washing and avoiding touching your eyes, nose and mouth. Individuals who are sick or have close contact with someone who is sick should stay home."