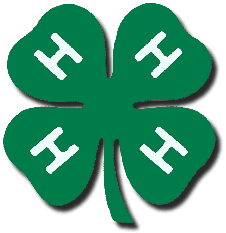 Click below to hear KMZU's Andy Campbell speak with Kathy Bondee, 4-H Specialist.
Saturday, July 11th begins the first of several days worth of events at the Lafeyette County 4-H/FFA Fair held at the Fairground Park, Fairgrounds, and Lafayette C-1 Middle School Gym, in Higginsville. The Fair will be from July 11th to July 16th and will be a hotspot of several different events including judging contests, public speaking and demonstrations, fashion revue, kids activities, and a king and queen contest. The fair kicks off with a Horse Show on July 11th, opening ceremonies will begin at 9:00 a.m. at the Higginsville Fairground Horse Arena. All the exhibits will be entered at the Lafayette C-1 Middle School Gym on Monday, July 13th.
Exhibits can be viewed by the public on Monday night from 7:30 to 9:00 p.m., Tuesday from 10:00 a.m. till noon then again from 5:00 to 8:00, Wednesday from 6:30 to 8:00 p.m. and Thursday from 11:00 a.m. to 1:00 p.m. Special events include a Rocket Shoot Off, Cured Ham Contest, Shooting Sport Contest, and Auctions. Another very special event is the Clover Kids Fun Night for members age 5 to 7, and the Super Farmer Contest, those events could include contests such as hog calling, hay-bale tossing,  nail driving, and wheelbarrow loading.