LAFAYETTE COUNTY, Mo. — A jury found an Arizona woman guilty for allegedly attempting to sell drugs.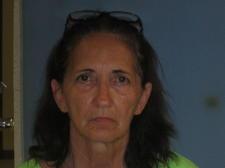 According to a post on Lafayette County Prosecuting Attorney Kristen Ellis Hilbrenner's Facebook page, a jury took just 18 minutes to find Donna Edwards, 59, of Buckeye, Arizona, guilty on three charges stemming from a July 5, 2016 arrest.
Jurors decided that Edwards was not innocent of felony possession of a controlled substance with the intent to distribute or sell and felony unlawful use of a weapon.
In the post, Hilbrenner highlighted witness testimony as powerful evidence the jury considered. Witnesses from the Lefayette County Sheriff's Office, two crime lab specialists as well as a Missouri State Highway Patrol Sergent all provided testimony.
Edwards will reappear in a Lafayette County court room on July 5, the one year anniversary of her arrest, for a formal sentencing hearing.
Find the original post from the Lafayette County Prosecutor's Facebook page below.
Find the original story KMZU News published in July of 2016 here.