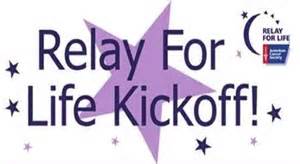 Click play below to listen to KMZU's Ashley Johnson visit with Lafayette County Relay for Life Chair, Jessica McCormack:
With spring just around the corner, the American Cancer Society: Relay for Life is getting back into full swing and this year, Lafayette County is doing something a little different to celebrate 30 years strong. "This year the Relay for Life of Lafayette County decided to have a kick-off party at the Higginsville skating rink," McCormack described the event, "We are inviting everyone to bust out their best 80's gear and come out to get registered for our 2015 relay event."
The event will run from 1 p.m. to 5 p.m. and admission is only $5. "Another cool thing about this kick-off party is that this is the first time that Relay has been held in Higginsville within Lafayette County," expressed McCormack, "So we're trying to get people excited about the event and its new location. We just hope that everyone will come out and learn what Relay is all about."
To learn more or to get involved in your local Relay for Life association, visit relayforlife.org.