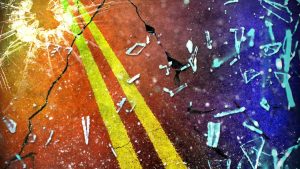 CONCORDIA, Mo – In an accident Sunday night, July 10, a Concordia driver became pinned underneath a vehicle.
According to a crash report,  Austin Werths, 17, was seriously injured after being ejected from the driver's side window of a vehicle that overturned at the intersection of Bertram Road and Minuteman Road.  The vehicle then overturned on top of him.
He was taken by Life Flight to St. Luke's Medical with serious injuries. Reportedly, he had not been wearing a seat belt.