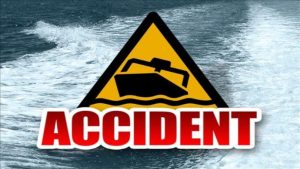 LAKE OF THE OZARKS — The Missouri State Highway Patrol is investigating a boat fire that happened Tuesday afternoon in the Lake of the Ozarks.
The highway patrol report says the accident seriously injured six Nebraska residents including three juveniles between the ages of 2 and 16 and three adults: Brad Vanwinkle, of Gretna, Kari Hohenstein and James Hohenstein, both of Elk Horn. Kari and James, along with the 2-year-old and 12-year-old juveniles were taken to Lake Regional Hospital for treatment. Vanwinkle and a 16-year-old juvenile were transported to University Hospital.
KOMU reports the accident was initially reported as a boat explosion until further investigation and comparison to a previous boat explosion in the area allowed Troop F to classify it as a fire. Troop F is unaware of what specifically caused the fire, but know it was fuel related.