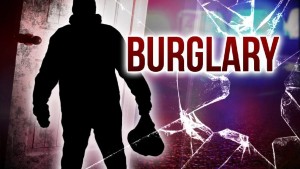 FAYETTE, Mo.- Yesterday, at around 1:26 a.m., a Lake St. Louis resident was arrested in Fayette on allegations of burglary.
The allegations come after a string of break-ins to local businesses including Walker-Winter Insurance and the Fayette Newspaper Office. Both business reported two different break-ins all with in a three day period.
According to the probable cause statement Mikeal Smith, 33, was taken into custody yesterday after seen near the Walker-Winter Insurance building, which happened to be one of the businesses reporting a break-in. Upon further investigation, Smith was wearing the same clothes that were earlier seen on a trail cam, a pocket knife, 5 keys individually marked, and a flashlight.
Formal charges were filed yesterday in Howard County Court and Smith faces 4 counts of burglary in the second-degree, 1 count of attempted burglary, possession of burglary tools, and 4 counts of stealing. A $50,000 cash only bond has been set.