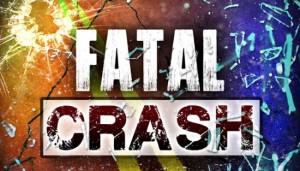 MACON COUNTY, Mo.- Troop B of the Missouri State Highway Patrol, The Macon County Sheriff's Department, Macon County Ambulance and Rescue and the Atlanta Rural Fire Department all assisted at the scene of a fatal accident on US 63 Highway just north of Atlanta, Mo., this morning.
According to the filed accident report, at approximately 10:43 a.m., Donna Welte, 69, of Lancaster, Mo., was traveling northbound on US 63 when her vehicle traveled off the left side of the roadway, overcorrected, traveled back across the roadway off the right side and overturned, ejecting an occupant in the process.
Danny Welte, 73, also of Lancaster was the passenger in the vehicle and suffered fatal injuries as a result of being ejected. Donna Welte sustained moderate injuries and was transported by Air Evac to University Hospital in Columbia for treatment.
Neither were wearing a seat belt at the time of the accident.