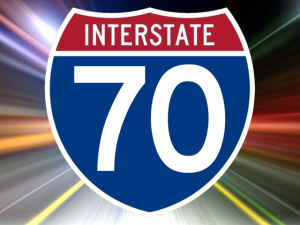 BOONVILLE, Mo – The driving lane of eastbound I-70 has been closed due to wreckage on the roadway.
Missouri Highway Patrol confirmed reports of the lane closure.  Reportedly a tractor trailer was on fire at around the 96.5 mile marker west of Boonville in Cooper County.
No reports have been received regarding the cause of the wreckage or injuries.
More information will be provided as it is available.