SEDALIA, Mo. – According to a release from Miss Lani Ogle, 18, from the Missouri State Fair, Miss Lani Ogle from Sarcoxie was named the 2016 Missouri State Fair Queen yesterday.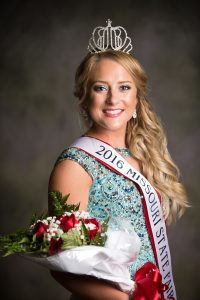 Miss Ogle received the highest score of 54 contestants vying for the title in the two-day competition held in the Mathewson Exhibition Center. Miss Ogle will reign over the remaining State Fair events and be an ambassador for the State Fair and Missouri agriculture throughout the coming year.
Miss Ogle attends Sarcoxie High School. As Queen, she will receive a $2,000 scholarship to continue her education. Lani entered as Miss Jasper County, and is the daughter of Russell and Kenda Ogle.
"It is an outstanding opportunity to be crowned the 2016 Missouri State Fair Queen. The Missouri State Fair has been a tradition in our family for years," Miss Ogle said "I feel honored to represent the Fair in the upcoming year."
Miss Ogle enjoys outdoor activities on her family's farm, such as hunting and fishing. Her love for conservation has led her to take part in sporting events such as archery and skeet shooting.
Participants in the queen contest were judged in multiple areas including interview, speech, talent and evening gown.
Miss Lincoln County Brandelyn Martin received first runner-up and a $1,000 scholarship. Second runner-up went to Miss NEMO Fair Rebecca Helton, who will receive a $500 scholarship. The third runner-up honor went to Miss North Central Missouri Fair Breilly Roy, who will receive a $350 scholarship, and the fourth runner-up honor went to Miss Barton County Chloe Bartlett, who will receive a $250 scholarship.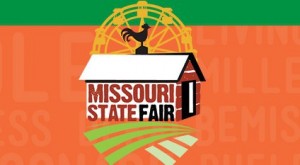 Recognition plaques went to contestants ranking highest in each of the four competitive categories: Miss Ogle received top ranking in Interview; Miss Macon County Elyse Wilhoit received top ranking in Evening Gown; Miss Roy received top ranking in Speech; and Miss Crawford County Paige Brown received top ranking in Talent.
Results from Missouri State Fair contest and shows will be at mostatefair.com as they become available.
The 114th Missouri State Fair, themed "See What Crops Up" is currently underway through Aug. 21, 2016, in Sedalia. For more information about this year's State Fair, visit mostatefair.com, follow the Fair on Facebook and Twitter, or call 1-800-422-FAIR (3247).