BENTON COUNTY, Mo. — A crash in Benton County hurt a driver from Warsaw late Monday.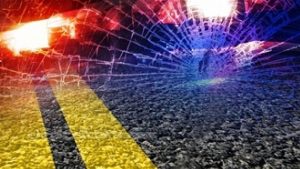 According to a crash report from the Missouri State Highway Patrol, 17-year-old Aidan P. Graham was traveling east on Route BB at Woodland Road at approximately 10:05 p.m. Monday.
Graham failed to negotiate a curve in the roadway causing his vehicle to run off the right side of the highway. His vehicle then collided with a utility pole before coming to rest.
An occupant in Graham's vehicle, Charles R. Burks, 17, also of Warsaw, was moderately injured in the one-vehicle crash.
Burks was taken by ambulance to Bothwell Hospital to receive treatment.