CLINTON COUNTY, Mo. — A two car crash in Clinton County Monday afternoon seriously injured 3 Lathrop residents and a Braymer resident.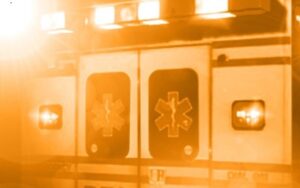 Highway Patrol reports a car driven by 18-year-old Devyn Robinson slid on the ice-covered I-35, flew across the median, and struck the front of a car driven by 71-year-old Elihu Tatum.
Robinson and two passengers, 19-year-old Blake Brown and 19-year-old Kriston Pennington, all of Lathrop, were seriously injured in the crash. Tatum, of Braymer, was also seriously injured.
All 4 were wearing seat belts, according to the report. All but Pennington were transported to Liberty Hospital while Pennington was taken to North Kansas City Hospital.
The crash occurred just before 2 p.m. Monday.