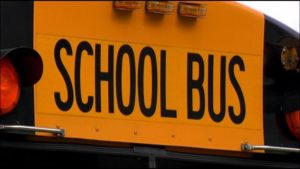 LATHROP — A school bus affiliated with Lathrop School District was involved in an accident on Friday.
Updates were provided through posts on the school district's Facebook page. At 4:32 p.m., the district posted that there had been an accident involving bus number 67 on Highway 116 near Carrie's Child Care 2.0. Children were kept at Carrie's 2.0 until traffic was allowed to and from the area. At 5:30 p.m., the district announced traffic was once again moving on 116 and parents could pick up their children. All students were confirmed to be OK.
According to a Facebook post from the Clinton County Sheriff's Office, a truck had been involved in the bus accident. The posts states one student sustained minor injuries, while the driver of the truck sustained severe injuries and was transported to an area hospital.