OAK GROVE, Mo. — A sex trafficking sting was conducted this past Friday in Oak Grove.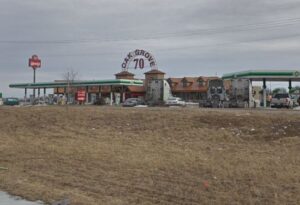 According to Oak Grove police, the effort was multi-operational with the help of the Missouri State Highway Patrol and the Missouri Attorney General's Office Human Trafficking Task Force.
During the operation, 10 adult females were contacted and offered victim services, including food, lodging and medical services. Three children under the age of 5 were taken into protective custody and released to the Missouri Department of Social Services.
Five adult males were detained as part of the investigation. Further details are not being released at this time, according to authorities.
The operation had cooperation and investigators from the Jackson County Sheriff's Office, Johnson County Sheriff's Office, Saint Joseph Police Department, Kansas City Police Department, FBI, Department of Homeland Security, IRS U.S. Marshal's Service along with victim advocates from the RISE Coalition, Relentless Pursuit and Central Missouri Stop Human Trafficking Coalition (CMSHTC).