JEFFERSON CITY, Mo.– The Missouri House of Representatives gave sweeping 152-3 bipartisan approval Thursday to House Bill 1678, that seeks to improve the way sexual violence incidents are handled on college and university campuses.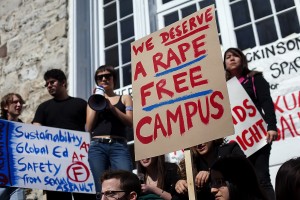 The legislation, sponsored by state Rep. Sheila Solon, requires the governing board of each public institution of higher education in Missouri to engage in discussions with law enforcement agencies and enter into a memorandum of understanding (MOU) concerning sexual assault, domestic violence, dating violence, and stalking involving students on and off campus.
The MOU must contain detailed policies and protocols regarding sexual violence involving students that comports with the best and current professional practices, and set out the procedural requirements for the reporting of an offense, protocol for establishing jurisdiction, and the criteria for determining when an offense must be reported to law enforcement.
The legislation is in part a reaction to a national survey that found 73 percent of institutions of higher learning have no protocols in place to work with law enforcement to respond to incidents of sexual assault.
"I'm proud that my colleagues gave such strong support to this incredibly important issue," said Solon. "Our young people deserve to receive an education in an environment that is safe, and our universities clearly need to be responsible for putting effective safety protocols in place. We are now a step closer to putting this common sense requirement into place, and I am hopeful my colleagues in the Senate will act quickly to send this bill to the governor's desk."
Solon also noted the same national study found more than 40 percent of schools have not conducted a single investigation in five years. In addition, the study showed law enforcement officials at 30 percent of institutions receive no training on how to respond to reports of sexual violence.
The bill now moves to the Senate for consideration. If approved there and signed into law by the governor, the implementation of Solon's bill would be facilitated by both the department of higher education and the department of public safety.