Missouri- Thanks to current weather conditions we could be seeing a lot of brown patch on lawns this summer. Brad Fresenburg, turf specialist for University of Missouri Extension, says he has noticed an uptick in the lawn disease.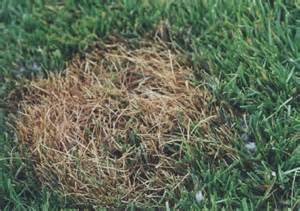 As the name implies, it shows up as a patch of grass that's turned brown. It kind of tricks the homeowner into giving it what it needs.
So, before you drag out the bag of fertilizer or the garden hose take a close look at your grass. Fresenburg says you'll see brown lesions on the leaf blade, either on the outside or in the center, and the lesion will be straw or tan colored with a dark edge. If you're still not certain, you can take a sample to your local MU Extension office and they can confirm it for you.