RAY COUNTY, Mo. – An 8 year old girl claims a Ray County couple physically and mentally abused her for nearly three years.
Joseph M. Gorham, 30, and Tiffany Michelle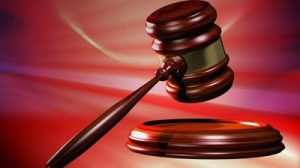 Gorham, 28, both of Lawson, have been charged in Ray County, with 26 counts each of felony abuse or neglect of a child. Six of those charges are class B felonies for causing serious emotional or physical injury. Joseph Gorham entered a not guilty plea at his initial arraignment and has a new hearing set for 8:30 a.m. on June 12.
The result of yesterday's initial arraignment of Tiffany Gorham have not yet been posted.