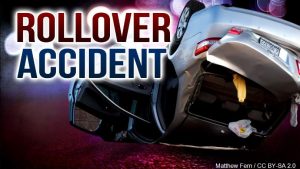 RAY COUNTY, Mo. – A one vehicle crash in Ray County Saturday morning April 14, 2018 sent a Lawson, Mo. driver to the hospital.
According to the Missouri State Highway Patrol, just after 2 a.m., Brett J. Yager, 20, was northbound on Route C just north of West 222nd Street when the vehicle went off the left side of the roadway.
The vehicle returned to the roadway then when off the right side and struck an embankment.
The vehicle overturned and ejected Yager. Yager suffered serious injuries and was transported to Liberty Hospital for treatment.