A workshop is being held June 7th and 8th for those interested in raising Elderberries.  Some claim the berry can ease flu symptoms and shorten the duration of the illness. Owner of Eridu Farms, Terry Durham says this event will educate producers in commercial Elderberry production. The cost to attend is 80-dollars or one-hundred dollars per couple.
For more information and to register click here.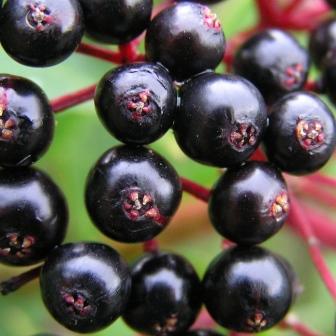 Click to listen to KMZU's Mandy Young talk with Eridu Farms owner Terry Duraham.
Learn about Elderberry Farming from the experts in this two-day seminar featuring the following sessions:
June 7 & 8, 2012
American Legion Hall – Hartsburg, MO
Eridu Farms –Hartsburg, MO
Topics and Speakers
The Elderberry Crop Improvement Project : Andrew Thomas, SW Research Center
Commercial Production of Elderberries:  Terry Durham, Eridu Farms
2012 Elderberry Pest Research: Michele Warmund, MU Fruit Extension Specialist
Elderberries from the Ground-Up: Paul Otten, Natura Farms LLC
Elderberry Cultivars, Past, Present and Future: Patrick Byers, SW Research Center
Marketing Seminar with: Michael Gold and Ina Cernusca, Center for Agroforestry and Phillip Mohedalian, Forestry MU
Product Development: Rodger Lenhardt, Elderberry Life Products
Farm Tour, Propogation Workshop ,Banquet, Networking Opportunities and more….
Sponsored by :  The Center for Agroforestry at MU
NCR SARE
Elderberry Festival
Agri-Missouri