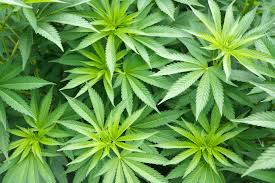 SPRINGFIELD, Mo. — A Lebanon man was sentenced Tuesday for his part in a $1.2 million synthetic marijuana distribution scheme.
According to a release from the office of the United States Attorney for the Western District of Missouri, Eric Scott Reynolds, 33, of Lebanon, was sentenced to six years in a federal prison without parole. His brother and co-defendant Stephen Reynolds, 36, of Camdenton, was given a similar sentence in June. Stephen Reynolds had pleaded guilty to playing a role in a mail fraud conspiracy and money laundering.
Eric Reynolds was originally charged with distributing synthetic marjuana, commonly known as K2, from a shop he co-owned with his brother. Between September 15, 2011, and July 25, 2012, it is believed the two brothers deposited a total $1, 245, 761 in profits from the marijuana distribution.
Stephen Reynolds was also the part-owner of a store in Springfield known as Doobies, which he supplied the synthetic marijuana to for distribution. The sentencing of both Stephen and Eric Reynolds were based upon the findings during the federal investigation.